Big Wood Men's Performance Max
Regular price
Sale price
$49.95 USD
Unit price
per
Sale
Sold out
Natural Testosterone Oral Supplement
Experience the difference in virility and libido felt by thousands of men worldwide. Introducing Men's Performance Max, a natural testosterone oral supplement that beats the blue pill in performance! Take it an hour before you go to the gym or the bedroom and get ready for this bro-boosting blend studies demonstrate a 38.8 percent rise in testosterone compared to a 9.9 percent rise while taking the blue pill!
Proprietary Blend 450 mg
Additional Ingredients
Wild Yam Extract, White Willow Extract, Jujube Extract, Stinging Nettles Extract, and Black Maca Extract
Five stars
Reviewed in the United States on November 23, 2015
Great great item, my husband loves this and has demanded a re-order, thank you.
Share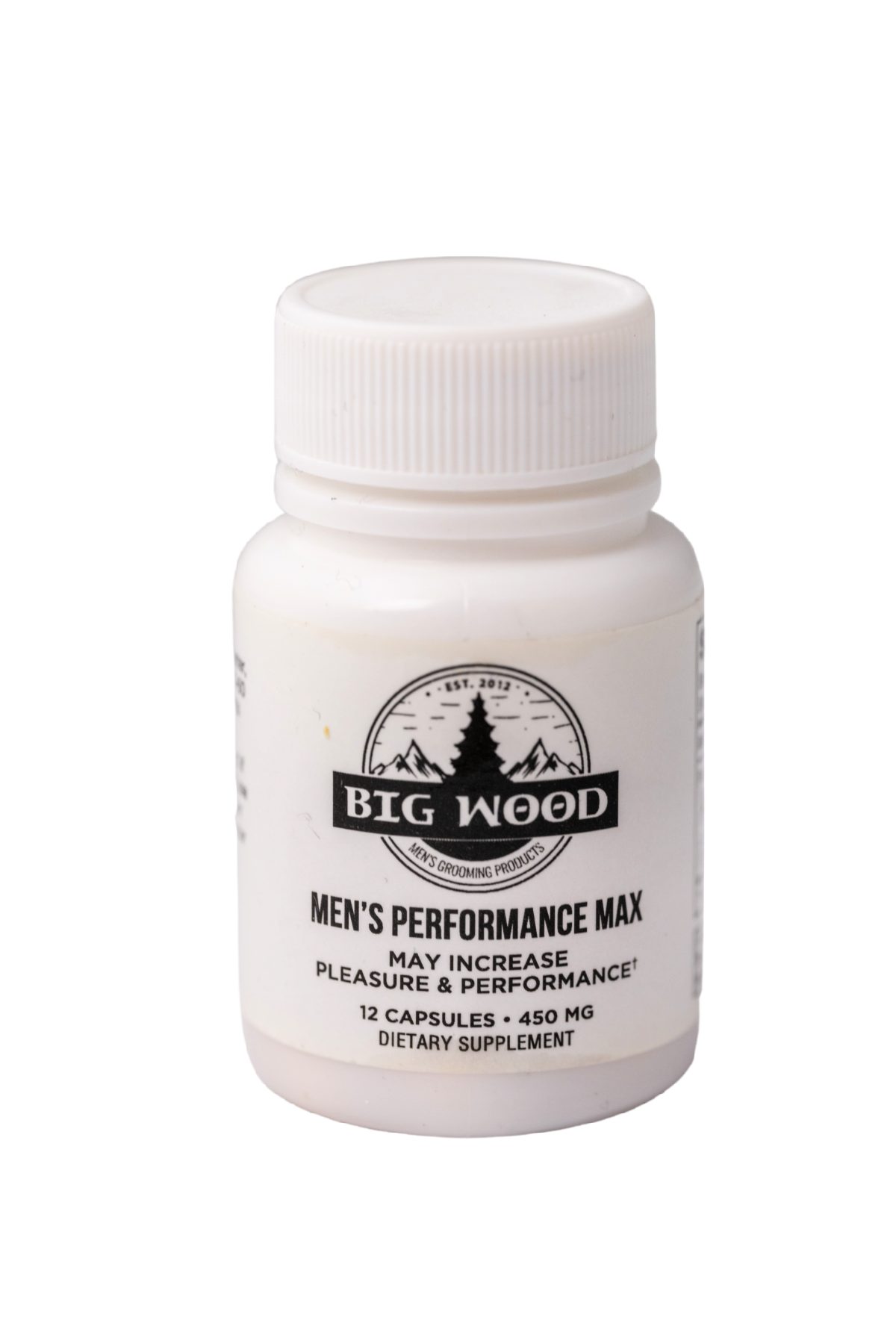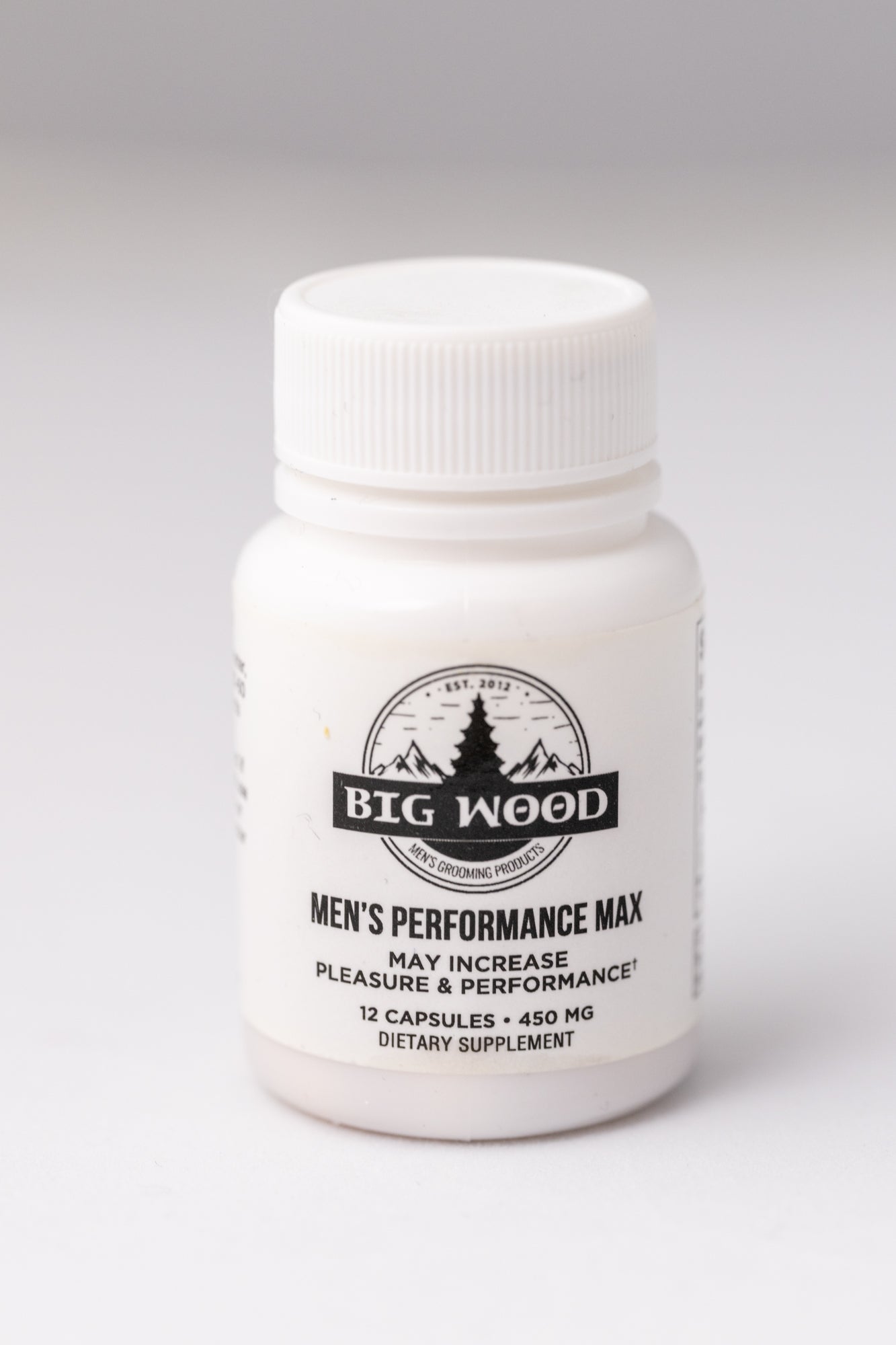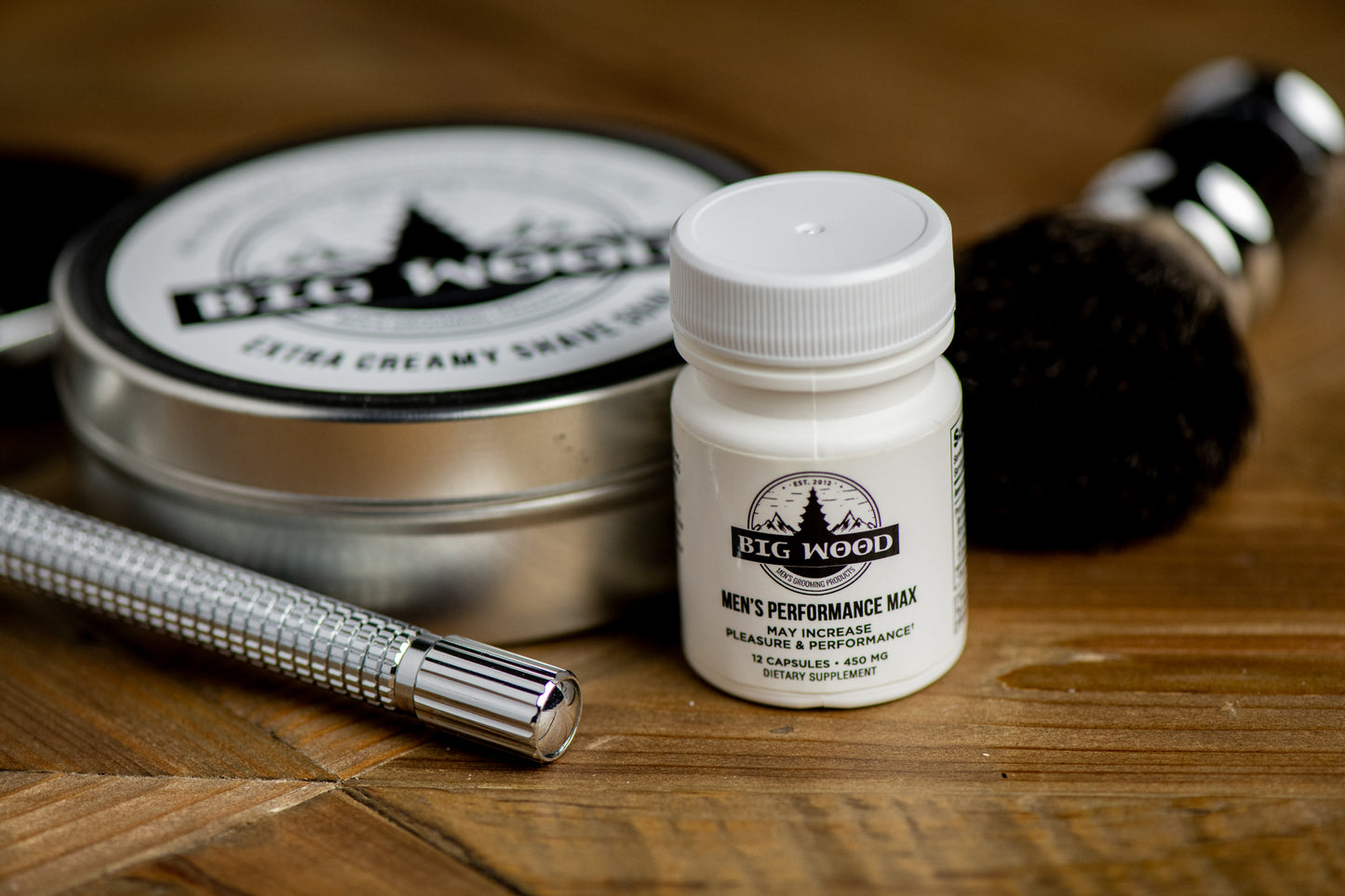 Ingredients
Bombyx Mori

A natural treatment for erectile dysfunction in eastern medicine, Bombyx Mori has been shown to improve both testosterone and nitric oxide formation when taken orally - improving both sexual drive and the ability to achieve erection.

Siberian Ginseng Extract

Also known as Eleutherococcus senticosus, Siberian Ginseng Extract helps to support your body's health by improving energy, reducing stress, enhancing your immune system, and overall sexual function.

Cayenne Extract

A natural ingredient derived from chili peppers, Cayenne Extract improves blood circulation, reduces inflammation, and has been known to enhance virility and libido. In addition, this ingredient also helps support weight loss and promotes cardiovascular health.